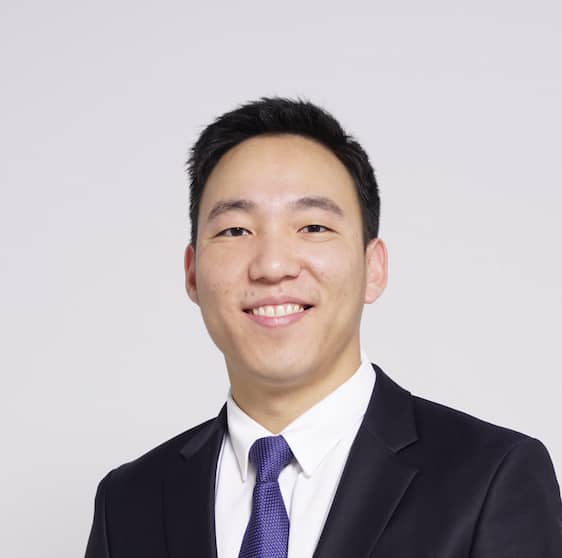 Head and Neck Spinal Care
A NUCCA Practice
401 S Milwaukee Ave, Suite 210
Wheeling, Illinois 60090
(847) 497-5003
Dr. Wontaek Hwang (NUCCA Chiropractor)

Dr. Wontaek Hwang, DC, immigrated to the United States from South Korea in 2004 and thereafter graduated from Stevenson High School in 2009. He pursued his Bachelor of Science degree, majoring in Molecular and Cellular Biology with a minor in Chemistry, at the University of Illinois at Urbana-Champaign. During his early undergraduate years, Dr. Hwang had the opportunity to visit a chiropractic practice in Chicago, Illinois, where Dr. Young H. Chung, DC was an associate with Dr. Dickholtz, Sr., then the chairman of the National Upper Cervical Chiropractic Association (NUCCA). This visit piqued Dr. Hwang's curiosity in the specialized perspective of upper cervical chiropractic care, especially the intricate relationship between the upper neck and the nervous system.
Following his undergraduate studies, Dr. Hwang enrolled in the Doctor of Chiropractic program at Palmer College of Chiropractic in Iowa. As a diligent first-year chiropractic student, he became an active member of leading organizations: National Upper Cervical Chiropractic Association (NUCCA) and Delta Sigma Chi (DSC). Throughout his time there, Dr. Hwang undertook multiple leadership roles and served as a clinical radiology technician in the Radiology Department for approximately a year. Upon graduating in 2018, he had the privilege of training under Dr. Young H. Chung, DC, a renowned for expertise in NUCCA chiropractic care.
Throughout his training, Dr. Hwang assisted in the treatment of over 1,200 patients with brain and spine disorders related to the misalignment in the craniocervical junction. Dr. Hwang has experience of managing a variety of health conditions such as regular headaches, migraine, Vertigo (dizziness with "spinning" sensation), chronic neck and back pain, numbness and tingling sensation, pins and needles, arm pain, sciatica (nerve pain in the leg), Meniere's disease, post concussion-related symptoms (mTBI), trigeminal neuralgia (nerve pain in the face), jaw pain and bite issues, etc. Furthermore, Dr. Hwang places immense value on collaborative care, working closely with neuro optometrists, vestibular physical therapists, and other healthcare professionals to ensure that they receive the highest level of care for their health and wellness needs.
Presently, Dr. Hwang holds a NUCCA board certification at level 1 and is in the process of attaining a level 2 certification. He remains an active member of the National Upper Cervical Chiropractic Association, the International Chiropractic Association-Council on Upper Cervical Care, and Delta Sigma Chi International.
Dr. Hwang resides in Northbrook and has two siblings. One of his brothers is serving in the Army, and the other lives in New Jersey. When he's not working, Dr. Hwang loves to be with his family, go cycling, read, travel, and write. He also pens a column for a well-known Korean publication in the Greater Chicago Area.
Professional Affiliations:
Education:

D.C from Palmer College of Chiropractic-Davenport, 2014-2018
B.S. in Molecular and Cellular Biology from the University of Illinois-Urbana-Champaign, 2009-2013
As a chiropractor, my primary objective is to help many people in achieving optimal health through natural and minimally invasive way as possible. My aim is to not merely provide spinal adjustments but rather to establish spinal stability that can sustain long-term correction. It's important to remember that the healing is a process, not an event. Chiropractic care is much more than just taking care of neck and back pain, but rather is a restorative care that enhances your unique healing potential, thus leading to optimize overall quality of life.
Studying upper cervical chiropractic perspectives of health care has led me to become incredibly curious about the human adaptability, neuroplasticity, optimal human structure and performance. This is based on the notion of having more constructive values than destructive values ultimately leads body to adapt, heal, and function better over time.
If you are a healthcare professional who share a passion for helping individuals who suffer from nervous system disorders, chronic pain lasting longer than three months, and those who have experienced brain injuries, concussions, or whiplash that may have resulted in head and neck misalignment and debilitating neurological symptoms. By collaborating with me, we can work together to provide these patients with the best possible care and improve their quality of life.